UK media dominated by a handful of corporations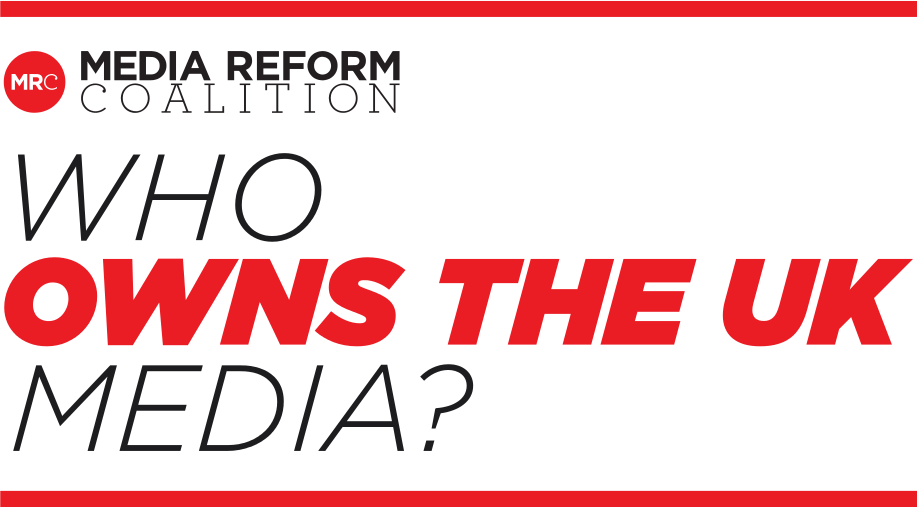 Here is a great 30 second video about UK media ownership put together by the Media Reform Coalition (MRC)
It's a pretty dismal picture, isn't it?
And that's not all – things have actually got even worse since this video and the accompanying comprehensive UK Media Ownership report (.pdf) was made back in 2015!
Trinity Mirror, shown in the video above as 3rd biggest national newspaper company, and biggest in local news, has since re-branded as Reach plc and acquired the UK publishing assets of Northern & Shell (shown in the above video as the 4th biggest in National Press), including the Daily Express, Sunday Express, Daily Star and OK!
So now something like 83.3% of UK national newspaper circulation is dominated by just 3 companies!
But of course, really this video and the report it is based on needs an annual update (the report has become part of the UK's most popular A-level Sociology course and so it's very widely used)…
UPDATE: As part of the Cairncross review into sustainable high-quality journalism in the UK the DCMS commissioned an overview of recent dynamics in the UK press market which includes lots of updated ownership figures. The report can be downloaded here (.pdf)
UPDATE: At a recent Better Media event, we were very pleased to learn from MRC Chair Natalie Fenton that they are intending to update their media ownership report this autumn.