Submitting Evidence on the Draft Media Bill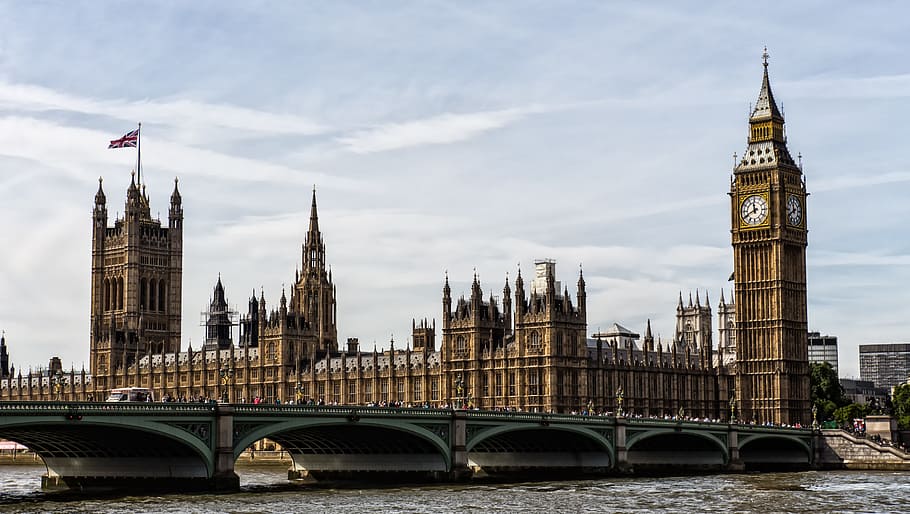 Over the past few weeks, we at Better Media have been working on putting together a submission to the Culture, Media and Sport committee in response to their call for input to the government's draft Media Bill. The Bill, drafted in March, is intended to update the Communications Act 2003 and provide new guidance for the development of public service broadcasting (PSB) in a time of major change throughout media. Our submission was completed and submitted on 11th May.
You can read the full submission here, or read a shorter summary below.
Thanks and credit to Rob Watson, Better Media member and host of Decentred Media, who led on this work, coordinating both the consultation that developed our position and the drafting of the response itself. Thanks also to colleagues at the Voice of the Listener and Viewer and the Media Reform Coalition, who we worked in collaboration with during this process. We will be continuing to work with these and other partner organisations during the process of pre-legislative scrutiny for the Bill.
Summary of response
Following the interests and expertise of our members, and of Rob specifically, our response was largely focused on potential impacts of the bill for local, community and non-commercial radio services. It can be summarised in three key points:
1: No to the 'digital switchover'
In 2007, Ofcom delivered a set of policy proposals which predicted that 90% of radio listening would be via digital platforms by 2012. Ofcom's view at that time was that meeting this 90% threshold would be a necessary precondition of initiating the 'digital switchover' of radio and an end to the use of AM and FM technology by the public service broadcasters. Over a decade and a half later, the best available figures (which do not account for small community services) suggest that at least 33% of radio listeners still use AM or FM.
DAB radio has not achieved the widespread take-up that was predicted, for a variety of reasons. Foremost among these is that DAB coverage is significantly incomplete, often unable to penetrate certain buildings or reach certain areas and subject to blocking by other broadcasts. In addition, DAB is not compatible with IP-based internet technologies, which have become the far more popular way to access audio content for significant sections of the UK population.
It is our belief that DAB should be looked at as a legacy technology just as much as AM and FM are – though no less a part of the broadcast technology mix for that – and that all references to a future 'digital switch off' should be removed from this Bill.
2: The end of spectrum scarcity
With major market players such as the BBC and Bauer increasingly prioritising their own proprietary digital services, such as BBC Sounds, we could free up significant sections of the AM and FM spectra for community and other smaller-scale use. Unfortunately, as set out in this Bill and in current Ofcom policy, regulation continues to reaffirm the market dominance of major players through linking DAB licenses with AM/FM licenses and by automatically renewing existing DAB licenses.
This is part of a worrying tendency towards monolithic thinking about broadcast technologies on the part of regulators. The narrative we are presented with seems to be that AM and FM were the technology of the 20th century, DAB was the technology of the early 21st century, and we are now moving into the age of internet- and app-based radio, when these other technologies will become a thing of the past. This is manifestly not the case. Just as the successive development of CD, MP3 and streaming has not erased consumer interest in vinyl and cassette as music-listening technologies, DAB and internet radio have not and will not erase consumer interest in or need for the particularities of AM and FM broadcasting.
We recommend that this bill endorse a platform-neutral approach to radio regulation on the part of Ofcom. This would allow citizens to both access and create media in whatever form they prefer, even if the largest media concerns choose to abandon a given platform.
3: Content regulation, not platform regulation
In moving away from platform regulation, as our submission recommends, Ofcom would free up capacity to engage in more significant content regulation, which is more and more necessary in an age of widespread misinformation.
Neither Ofcom nor this Bill can hope to single-handedly tackle the significant sources of misinformation that have propagated internationally online. However, by adopting a platform-neutral approach that facilitates take-up of freed up spectrum for community use, and by updating and enforcing the standards for broadcast content contained in the Broadcast Code, regulators can support broadcasters that create trusted content and information which is tailored and relevant to listeners in localities across the country. This content can act as a counterweight to the more unpredicatable and unregulatable international tendency towards misinformation.
—
Read the full submission here, join the discussion on our forums here, and become a Better Media member on OpenCollective here.